Should we place an order during the Coronavirus disease outbreak?
30-03-2020
Should we place an order during the Coronavirus disease outbreak?
As we all know, the outbreak of the Coronavirus disease has caused great economic impact on China and even the world. In the early stage of the virus outbreak, the Chinese government took speedy and favorable measures to further organize the spread of the virus, at the cost of huge economic losses. Pressed the pause button on Wuhan, and urged people across the country to wear masks, do not go out ,at home, do not visit friends and relatives, our medical staff, regardless of life, rushed to the front line, and the Chinese army responded to the call quickly. And thanks for all those country who give us the supports . The epidemic has been under great control within 2 months and the vaccine is still in the experimental stage.
At this time, there was also Coronavirus disease outbreak in foreign countries. China was also the first to help out, sending medical teams to support other countries, and sharing our anti-epidemic experience without reservation to avoid detours.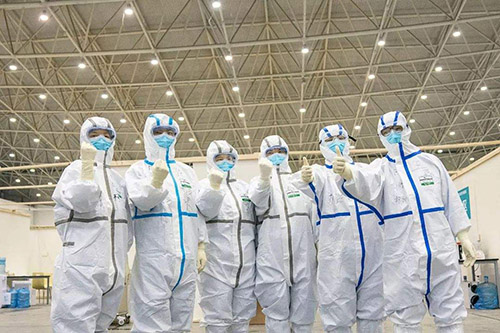 During the epidemic, many customers are hesitating whether to place an order? We can tell everyone in charge that the order should be placed, because the epidemic in China is basically under control, and our factory is in Guangzhou, and all workers on the assembly line are healthy. At this time, it is best time to place an order. The production lead time takes one month, and the ocean transportation takes one month. Therefore, when the customer receives the goods, the epidemic situation is over. It is a good time to promote the product, and you will not miss the good opportunity because you have the goods on hand.
We believe that through joint efforts worldwide, we will be successful and the epidemic will be brought under control in the near future.